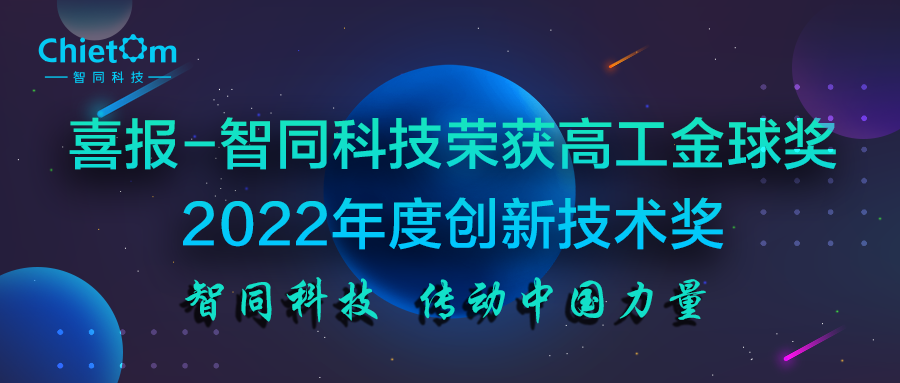 On the evening of December 16th, the 2022 (9th) Gao Gong Robot Annual Conference and Gao Gong Golden Globe Award Ceremony successfully concluded at Crowne Plaza Shenzhen Railway. Chietom Technology won the Gao Gong Golden Globe Award 2022 Innovative Technology Award with its "robot arm semi-double gear manufacturing technology", which stood out from the fierce competition among hundreds of enterprises. The annual Innovation Technology Award was jointly assessed by Gao Gong Robot Industry Research Institute and industry technical experts. As the representative of our company, the sales manager of Chietom Technology Liu Hui was invited to attend the award ceremony and accepted the award on stage.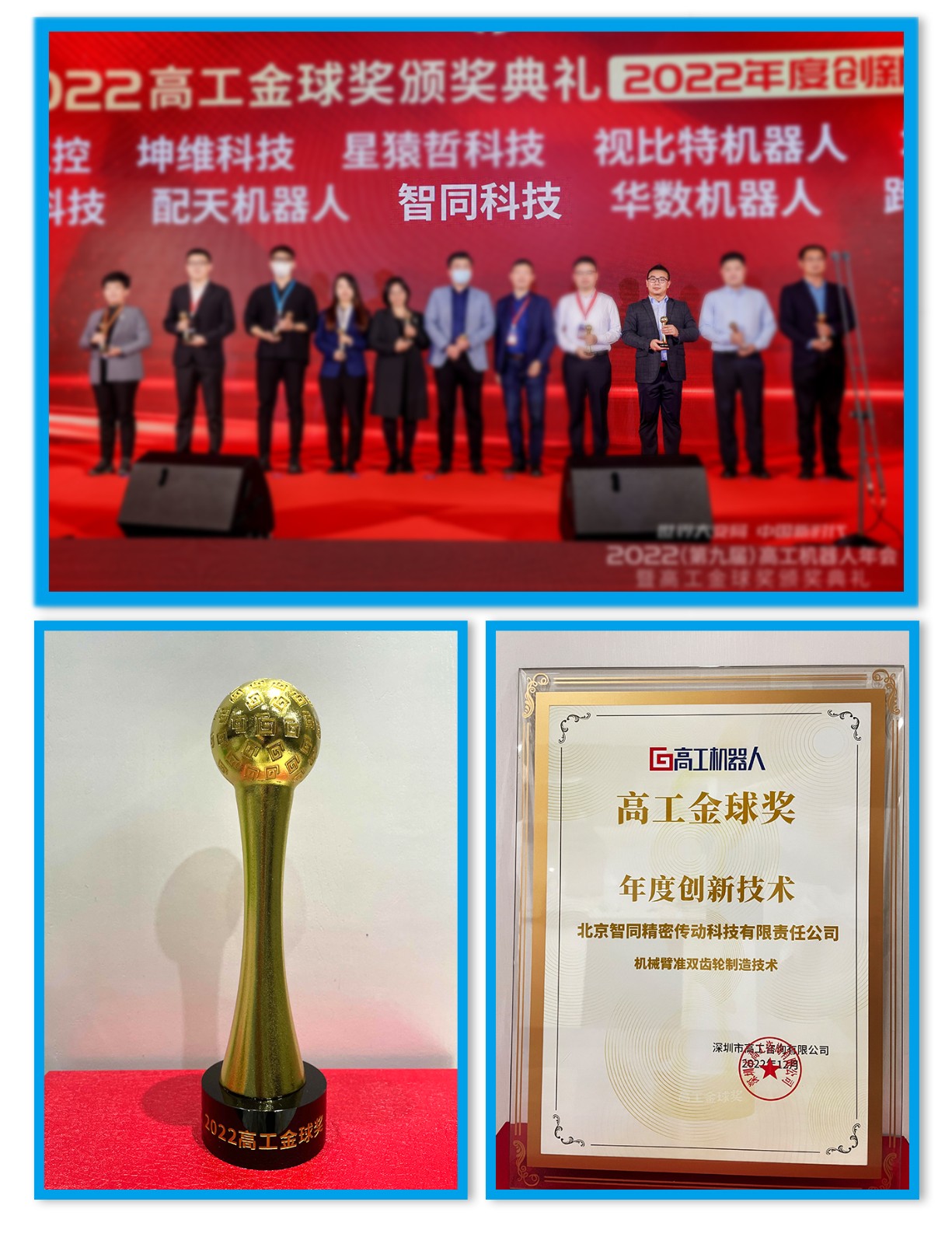 Gao Gong Golden Globe is known as the "Oscar" of the robot industry, has a high credibility in the industry, in order to stimulate technological innovation in the industry, is also focusing on the annual technological innovation, excellent products, enterprise achievements of the industry award, has become a fierce competition in the enterprise honor. The Golden Globe winner of high-tech industry is a recognized brand benchmark in the industrial chain and the object of capital's favor.
The 2022 Innovation Technology Award is the fourth consecutive year that Chietom Technology has won the Golden Globe Award, following the 2019 Innovation Technology Award, 2020 Good Product Award and 2021 Innovation Product Award. This award fully demonstrates that the phased achievements of Chietom technology in the manufacturing field of robot core components have been highly recognized by the jury, and also fully demonstrates the advanced nature of Chietom technology and the competitiveness of its products, which are highly recognized by the market and the industry.
At the booth of the 2022 Gao Gong Annual Conference, the sales representatives of Chietom Technology showed our CT-CRV series robot joint reducer, CT-CRD series flange integrated reducer, CT-HYP series hypoid gear, hypoid robot arm and other high precision products to the industry, which received the attention of many guests and came forward to consult.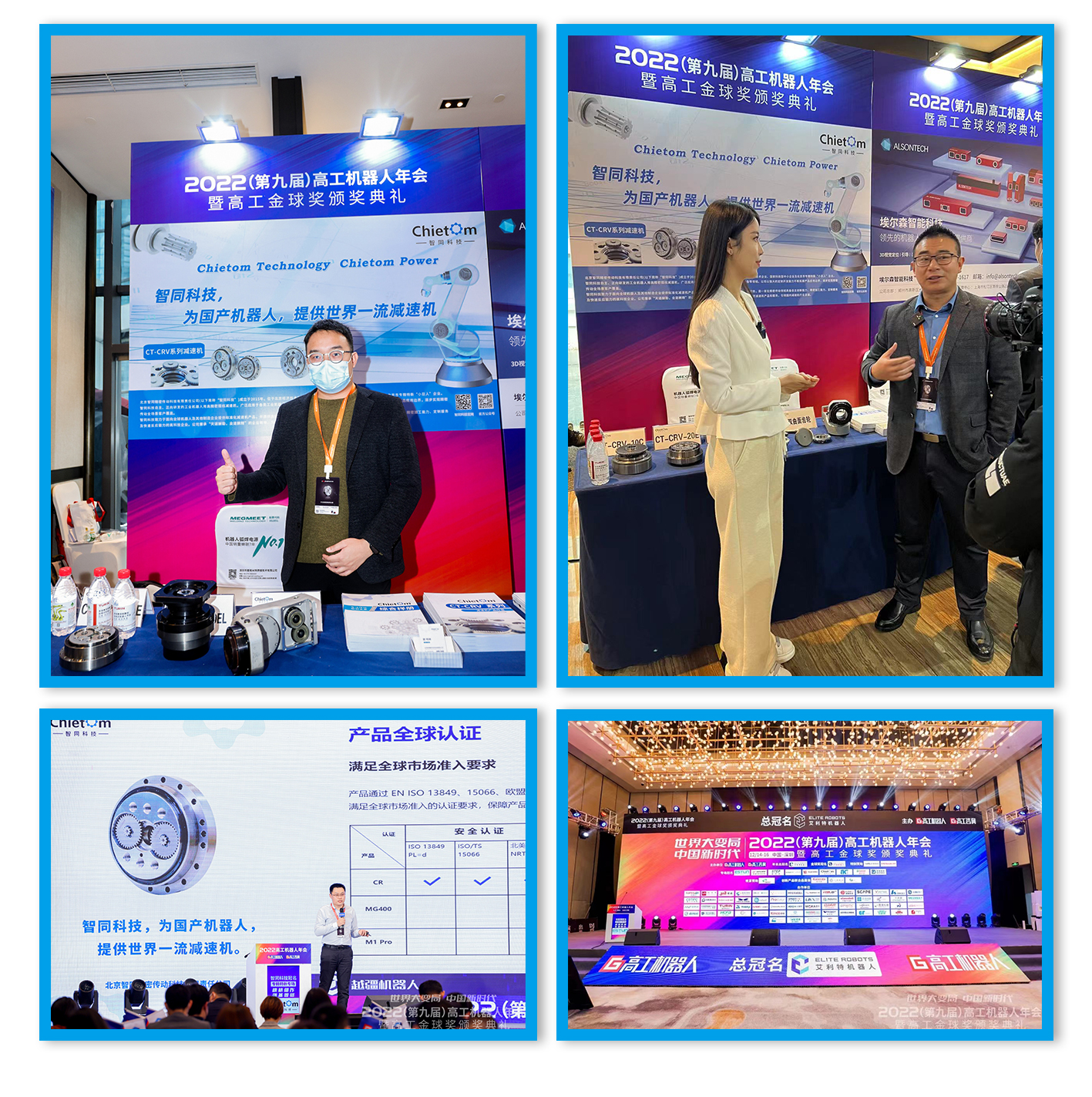 Behind the honor is the sweat and efforts of all the staff of Chietom Technology. Heaven rewards the diligent, and industry rewards the fine. We will continue to expand the product application boundary with a strong custom development ability, to provide our customers with high quality, fast, professional precision reducer products and services, leading the development of domestic reducer industry!