November 8th to 10th
Looking across the ocean, a grand meeting of metal welding and cutting industry
FABTECH 2022 is hot
Our company made an amazing appearance with high-precision cycloidal pin gear reducer which is independently and positively researched and developed
Widely concerned at the exhibition site
Light up the whole court with strength
Chietom Drives China's Power!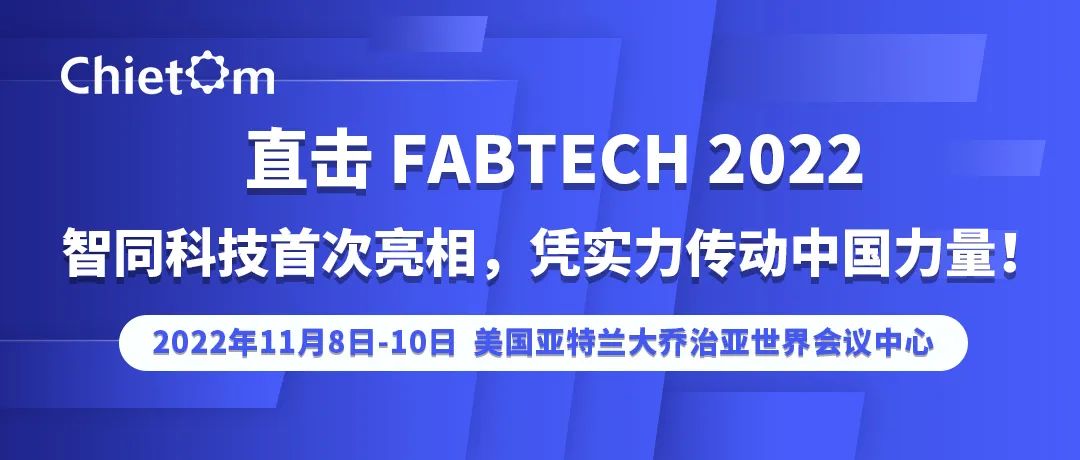 As one of the world's top welding exhibitions, FABTECH North America International Metal Processing, Metal Forming and Welding Exhibition is the largest, most professional and most influential metal forming, precision casting, welding, cutting and stamping mold, surface and post-treatment exhibition in North America. Since 1981, it has been jointly sponsored by SME, PMA, AWS and FMA in the United States. Each exhibition is held in Atlanta, Chicago and Las Vegas in a circular manner, It witnessed the development history of the metal processing industry in the United States.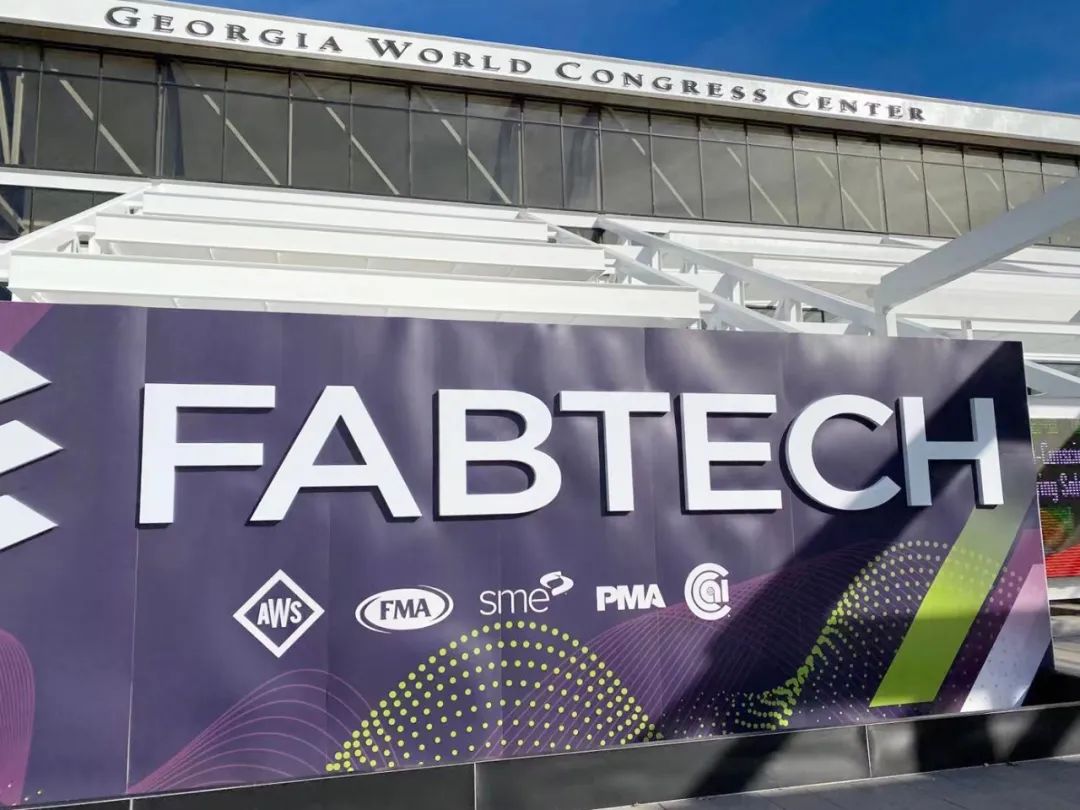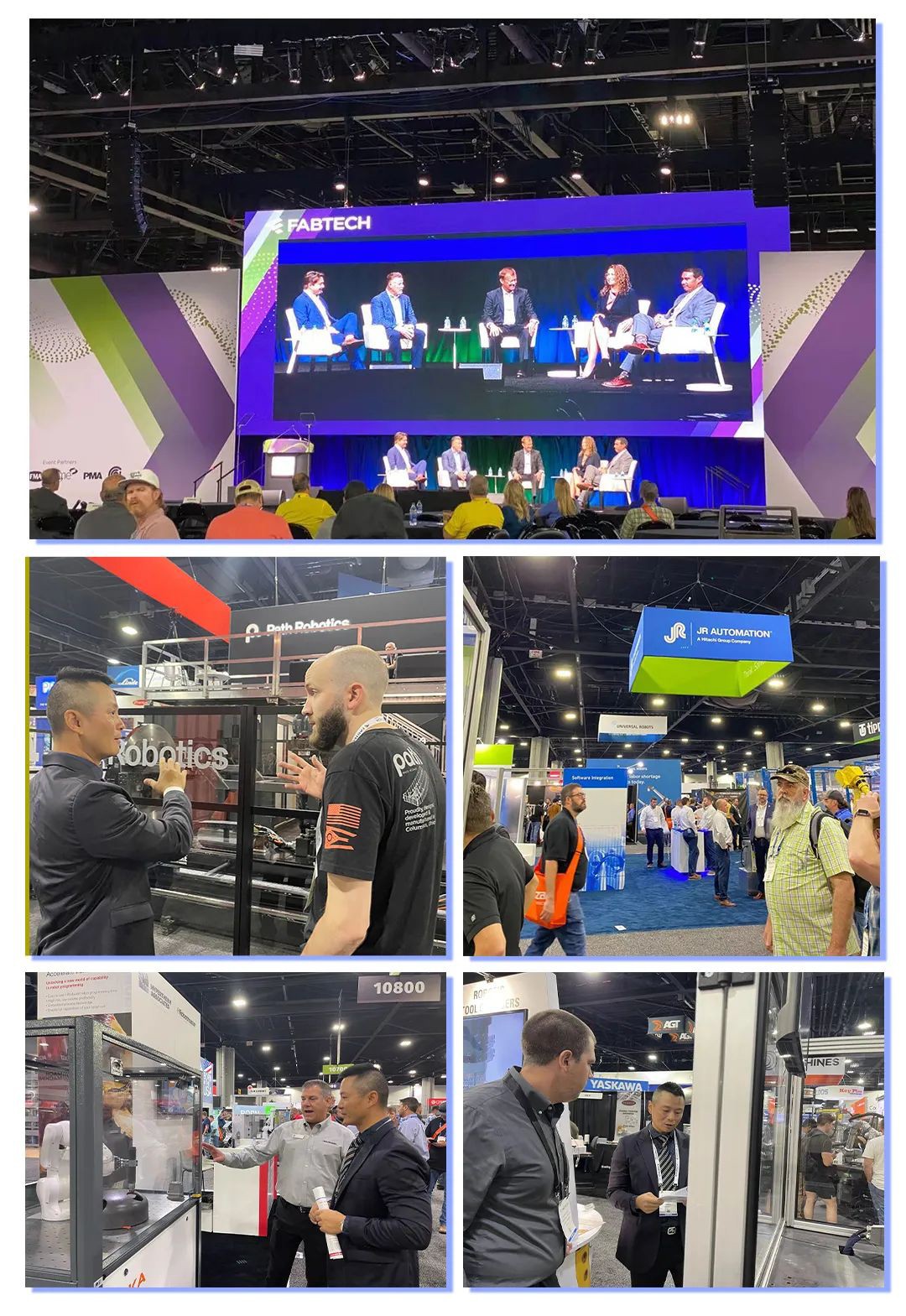 Chietom in FABTECH 2022

Chietom 's North American office participated in the FABTECH exhibition on behalf of the company, and demonstrated the company's strong independent innovation, customized services and precision processing capabilities in the field of precision reducers to the world with the case of high-precision reducer products and customized products that are being independently and positively developed.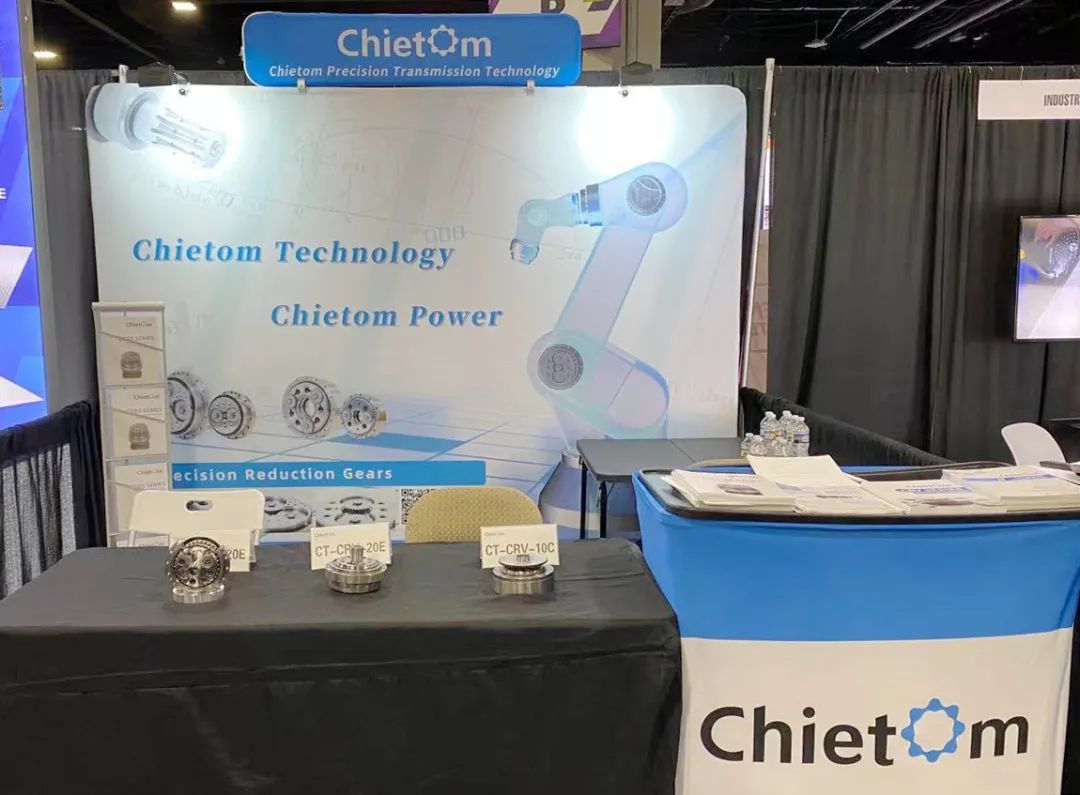 Chietom Booth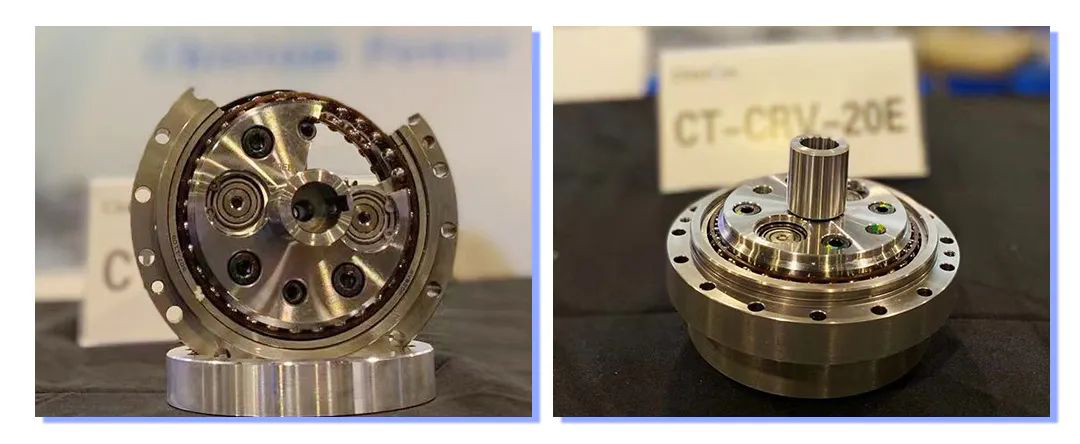 Chietom Exhibition Products
At the scene, many overseas audiences showed great interest in our reducer products, and our representatives also patiently explained the products to the audience. Our technological innovation strength has won a lot of cooperation intentions, and many viewers expressed their desire to further understand and discuss cooperation.
The CT-CRV series reducer in this exhibition is a high-precision cycloidal pin wheel reducer independently developed by Chietom. It is an indispensable part of the intelligent manufacturing system. It is assembled at the base, boom, shoulder and other heavy load transmission positions. At present, it has achieved mass production and sales. This product adopts the forward design method, fully grasps the design principle, establishes the mechanical model of the reducer, and the unique cycloidal gear modification technology ensures that the reducer is designed reasonably, moves steadily, and wears little. The product's repeated positioning accuracy, life, stiffness and other technical indicators have reached the international advanced level, and can fully meet the needs of customers at home and abroad.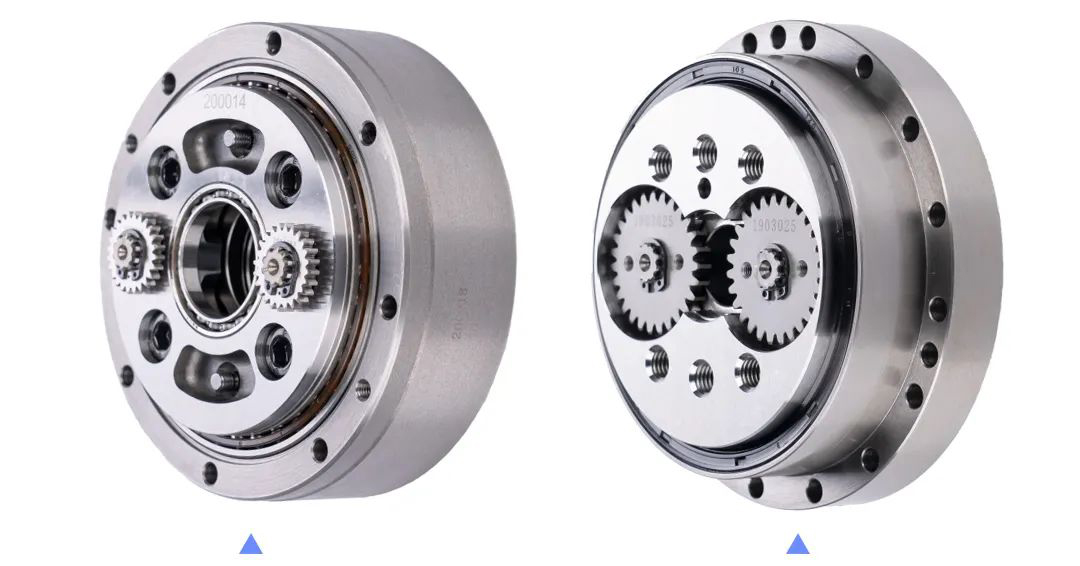 Left:10C Right:20E
At present, Chietom has formed a standardized and customized reducer product matrix, covering CT-CRV, CT-CRD, CT-CMI, CT-CHR, CT-HYP and other series, with dozens of models, which are widely used in multi joint robots, parallel robots, exoskeleton robots, precision machine tools and equipment. In addition, Beijing Chietom-BJUT Intelligent Transmission Technology Research Institute Co., Ltd. (Chietom Institute), jointly established by Chietom and BJUT Science & Technology Park, is a R & D center specialized in mechanical transmission theory research, which has strong theoretical research and customized development capabilities. With our long-term and in-depth cooperation with Beijing University of Technology, we can provide customers with precision transmission solutions with different needs.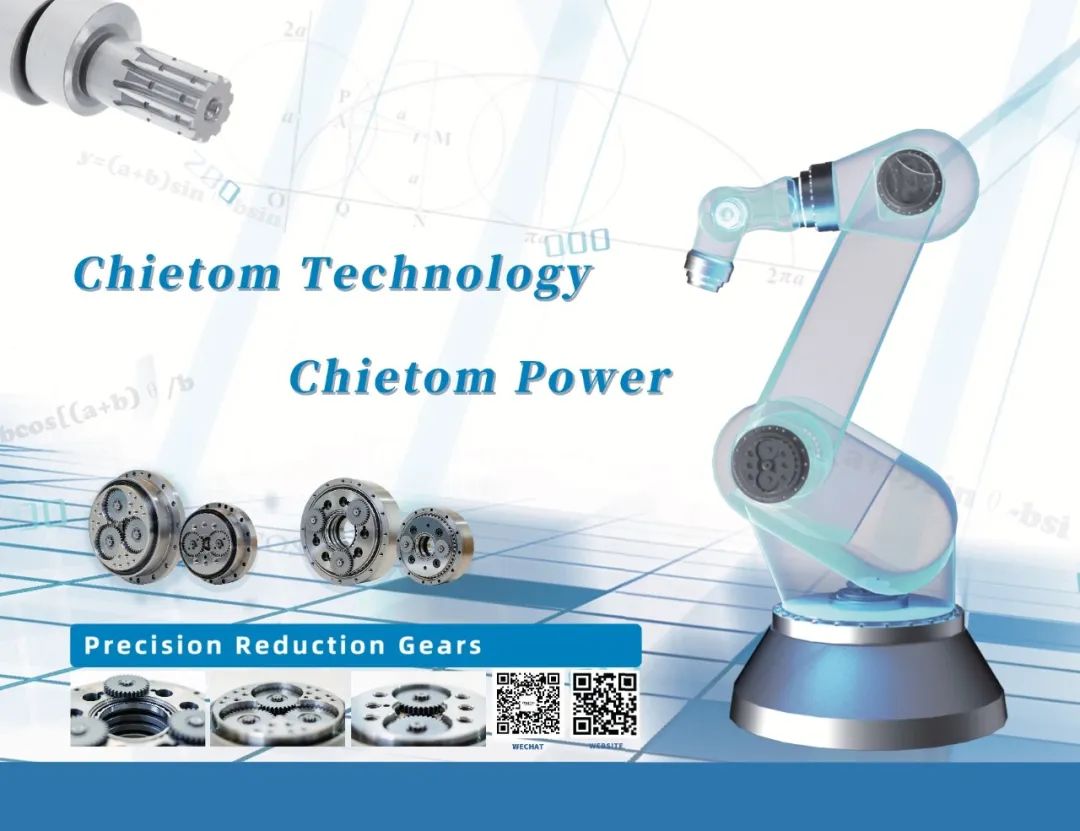 This exhibition is the second time for Chietom to appear in the international market after the 2022 ATX West, which is an important step for our company to plan for overseas markets. The person in charge of this exhibition of Chietom said: "Let domestic reducers' go global ', Chietom must be ambitious! Chietom Technology, Chietom Power!". We hope to further promote our reducer products to the North American market through this FABTECH exhibition to promote communication, establish friendship and strengthen cooperation.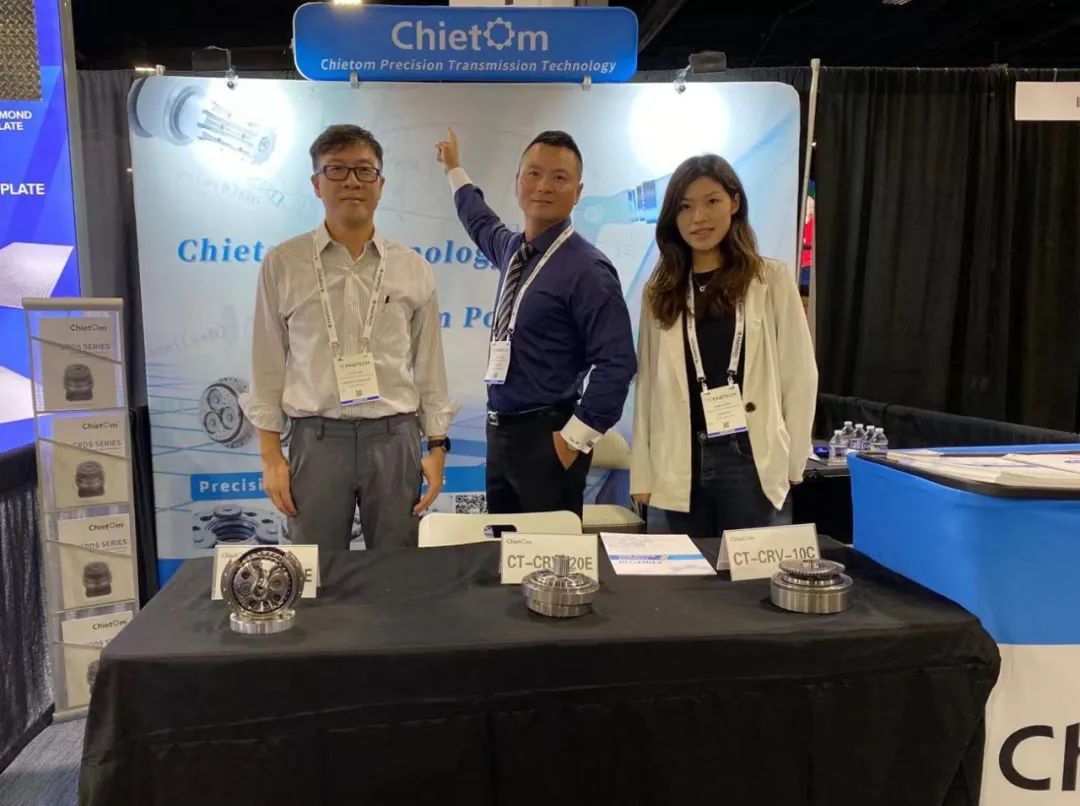 Chietom will actively integrate into the world and embrace the world with a more open attitude, stronger strength, and the enterprising spirit of seizing opportunities.