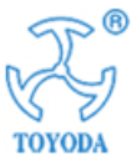 Ganzhou Zhongke Toyoda Intelligent Equipment Technology Co., Ltd. is jointly funded by Suzhou Toyoda New Energy Technology Co., Ltd., Ganzhou Industrial Investment Group Co., Ltd., Baotou Toyoda New Energy Technology Co., Ltd. and Baotou Zhongke Intelligent Technology Co., Ltd. A high-tech enterprise established with a registered capital of 225 million yuan and a total project investment of 1 billion yuan.
The main products are R&D and manufacturing of industrial robots and special robots, high-performance servo motors, vertical-axis rare earth permanent magnet wind turbines, and wind-solar complementary smart micro-grids.
All production equipment adopts more than 100 sets of robots and intelligent production line equipment. The production process management control and methods are all managed by MES and ERP. Products are independently designed, developed and manufactured, with independent intellectual property rights and core technologies.