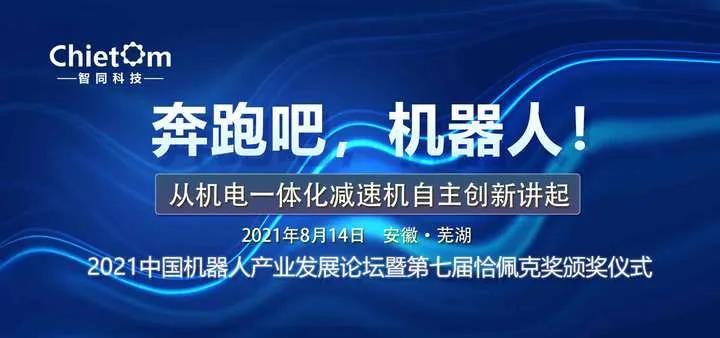 On August 12-15, 2021, the China Robot Industry Development Forum and the 7th Capek Award Ceremony will be held in Wuhu, Anhui, at the industrial robot theme forum. Ji Shuting, deputy dean of the Institute of Intelligent Transmission Technology, Beijing Chietom University of Technology, will On behalf of Beijing Chietom Technology, made a profound analysis of the independent innovation of robot mechatronics reducer, and led us to explore the independent innovation road of domestic robot reducer, so that the robot industry can realize the real road of running.
Chietom Technology has developed CRV series, CRA series, CRD series, CMI series, CHR series, HYP series, TSX series and other series of standardized products for reducers. In addition, a number of customized products have been introduced for use in joint robots, exoskeleton robots, parallel robots, machine tools and other precision equipment. These are the results of Chietom Technology's unremitting efforts and independent innovation.
Beijing Chietom Precision Transmission Technology Co., Ltd. sincerely invites all industry insiders to come to the speech site and join hands with Chietom Technology to create a new era of the robot industry in the future.